Coalza was founded more than 50 years ago with the aim of modernising the agri-food industry in Spain. Nowadays we remain faithful to our philosophy, exporting our know-how to more than 70 countries.
Coalza was founded in 1963 with the aim of helping the development of the food industry in Spain. Thanks to the use of their vertical packaging machines, artisan producers were able to take their first steps towards industrialisation. From its headquarters in Valencia and offices in the main autonomous communities of Spain, France and Algeria, it has a strong commercial presence. It also has a subsidiary in the north of Spain to carry out its R&D research and thus develop the best technology on the market, creating value by providing solutions for the packaging processes of all types of materials.
This experience sets us apart in the market. Thanks to our customers and the needs they have expressed to us for almost 60 years, we have been able to develop countless bagging and process automation solutions.
vertical packaging machines manufactured by COALZA, extending its territorial presence to a wide range of countries around the world
have COALZA vertical packaging machines
Contact us
Our experience is a guarantee of success for the development of projects
We have two production sites
We have our own facilities of over 5000 m2 dedicated to the design and manufacture of vertical packaging solutions.
An R&D&I Centre, located in Palencia, focused on continuous improvement and development of automation process and end-of-line solutions.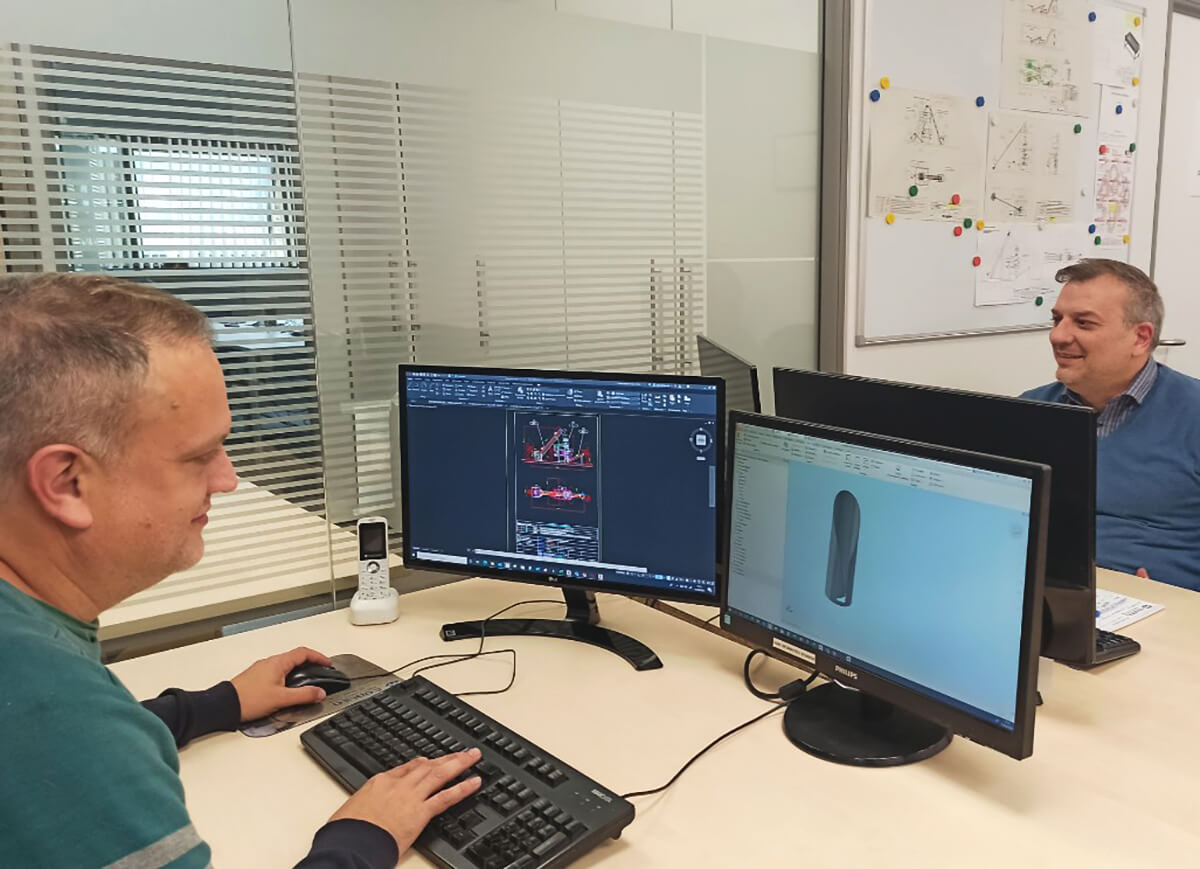 Engineering and Design Office
Where vertical packaging solutions are born
With a team of more than 10 engineers and technicians focused on the design of machinery and tailor-made solutions for our customers. Both our solution and its location at the customer's premises are designed, planned and verified to guarantee its correct operation.
Metal-mechanical processing
Including CNC machining centres, lathes, milling and grinding machines among other table-top and hand-held tools.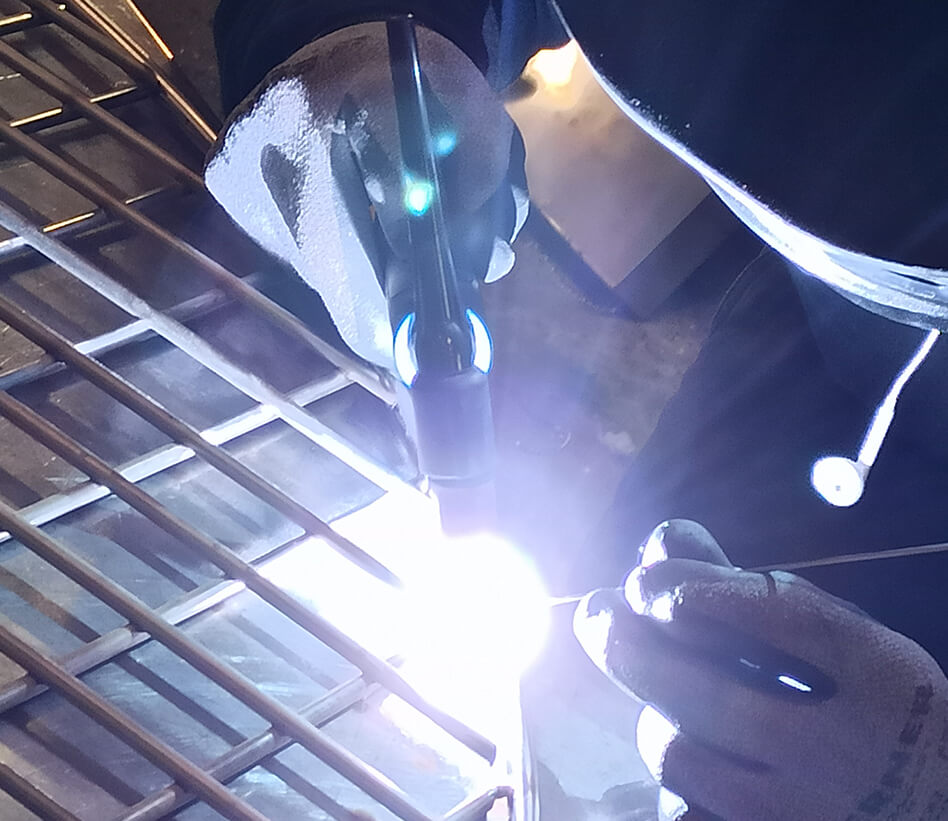 Welding for packaging machines
Welding for the creation of vertical packaging machine frames, carousels, conveyor belts, elevating conveyors and other components.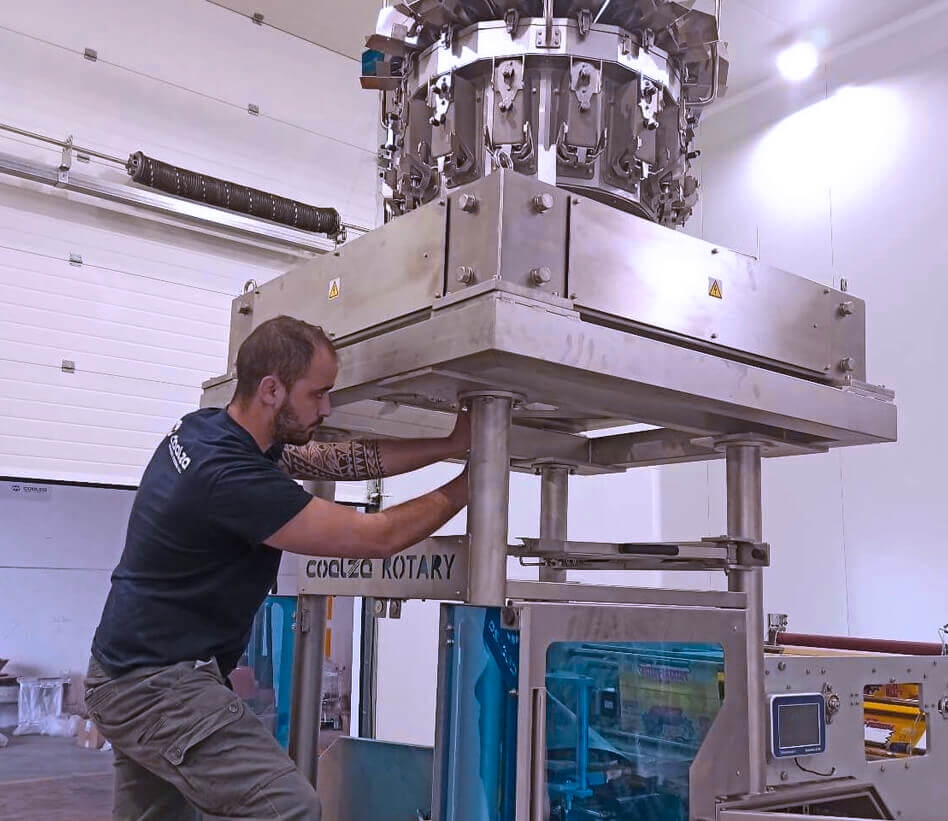 Area where the different components that make up the vertical packaging, transport or automation solution are received and assembled.
Construction of electrical panels and machine wiring in accordance with the highest quality requirements.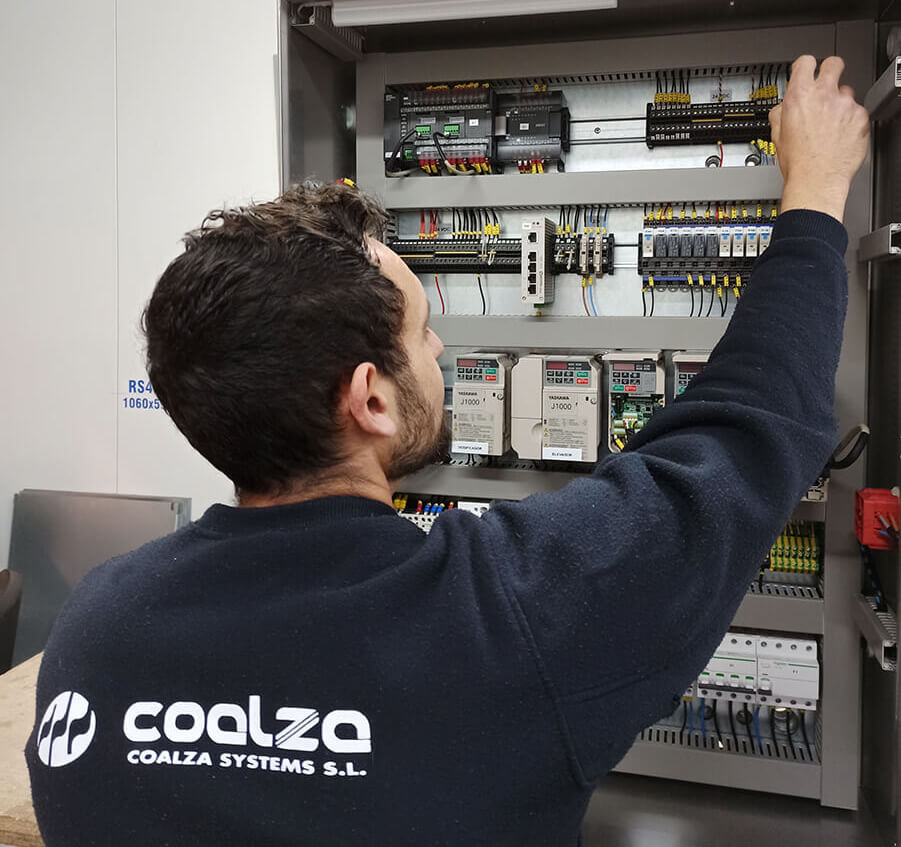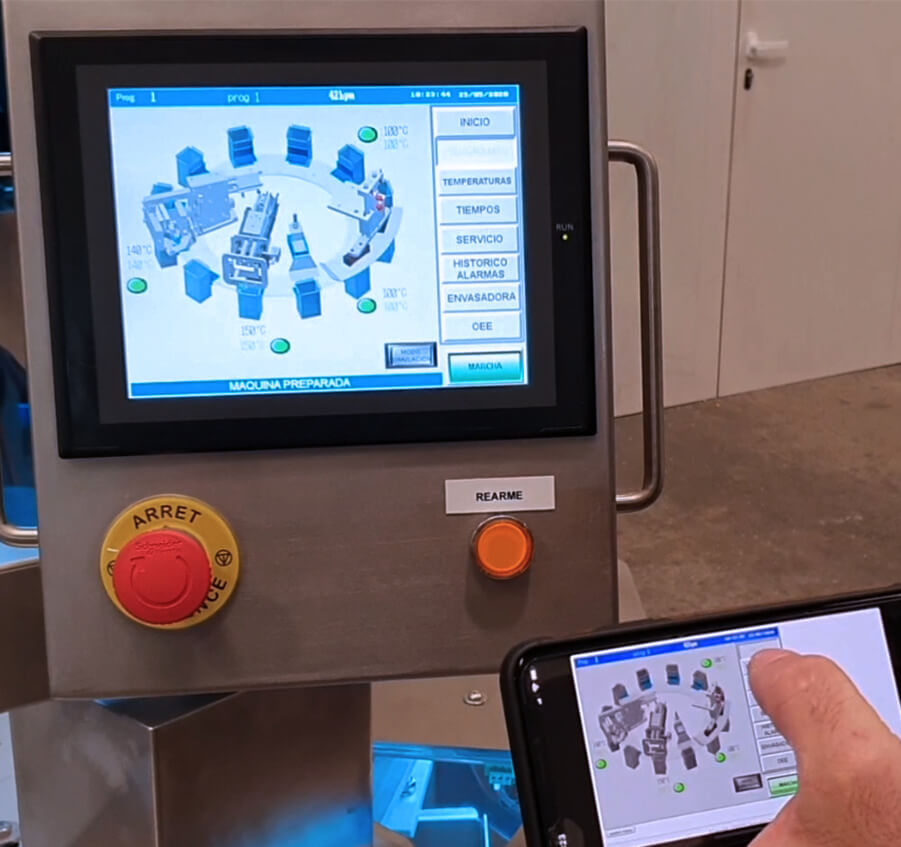 Electronics, control and software
We develop our own control systems and software to ensure a perfect combination of mechanical, measurement and control systems.
To find out more about our R&D&I centre and our End-of-line and automation solutions, click HERE